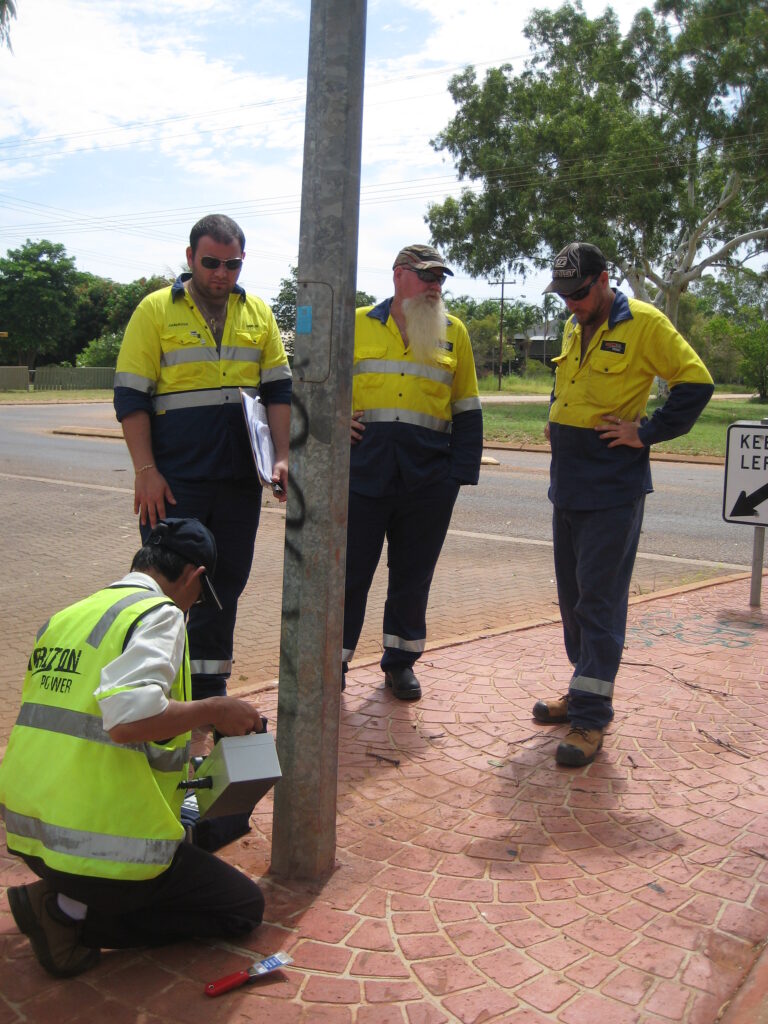 It was in year 2011 when CMT's RLS was first introduced into Australia.
RLS test was first carried out in Broome, Western Australia, for Horizon Power which is a State Government-owned utility company managing regional and remote WA. Horizon Power had been proactively seeking for reliable solutions to manage their steel structure testing. RLS was their ultimate choice and Horizon Power has adopted RLS as part of their regional-wide testing regime. RLS has since been used in Kununurra, Derby, Karratha, Port Hedland, Carnarvon, Esperance and many more.
RLS is a cost effective solution to Horizon Power. Many steel planted structures that were deemed corroded were detected to have many more serviceable years.  There were also poles that were deemed to have insignificant corrosion, based on visual inspection, were accurately identified as seriously corroded. Public safety has never been compromised.